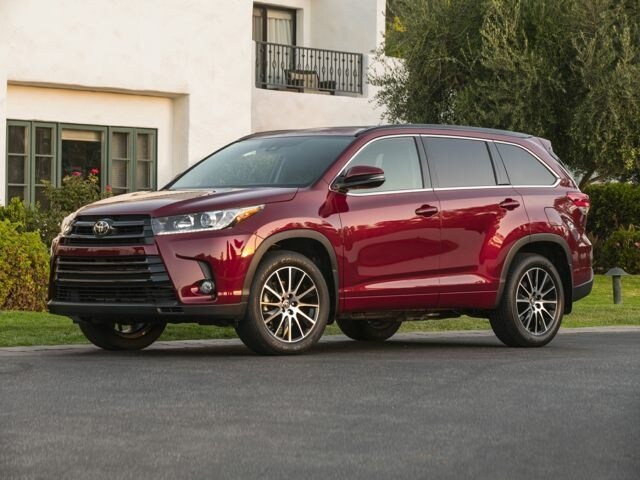 In their recent comparison test of midsize SUVs, KBB.com took a look at several of the most popular models in the segment. Among them was the 2018 Toyota Highlander, a three-row family-favorite.
The Highlander is a strong choice in part because of how strongly it has performed in the past. It's a model that has been around the block a few times and knows what it's doing, and its reputation for being reliable over the years and maintaining a high resale value speak for themselves.
KBB.com editors also took note of the brand-new 3.5-liter V6 engine, which pairs with an also-new 8-speed automatic transmission. It delivers a more powerful ride than years past while maintaining excellent fuel economy. On the highway, it responds quickly to the throttle for easy passing maneuvers, and delivers a comfortable, quiet passenger experience.
Adding to its value as a family hauler is the Toyota Safety Sense suite of active safety features, now standard at all trim-levels. Using cameras and other sensors, Toyota Safety Sense actively works to prevent collisions by autonomously braking in emergencies (including pedestrians unexpectedly crossing the road), automatically dimming the high-beams to avoid blinding other drivers, helping to keep you in your lane, and more.
KBB.com praised these safety features as easy to use, saying they "enhance the experience instead of complicating it."