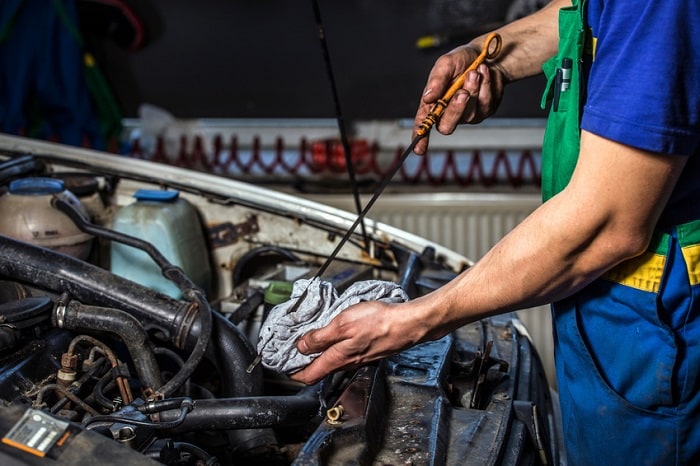 At
Tracy Toyota
, we are there for you every step of the way, whether you're buying a new Toyota vehicle or seeking out expert service. We want to make sure your car receives the care it deserves through routine service appointments designed to catch imperfections before they cause significant problems. Our highly-qualified
Toyota service
technicians work hard to keep your vehicle running as good as new, which is why we offer maintenance plans for regular services like oil changes.
You may be wondering why your Toyota needs to get an oil change after every 5,000 miles or so. Oil lubricates the moving parts inside your engine, allowing it to run smoothly. If your engine isn't lubricated enough, it will consume more fuel and create friction, causing your engine to overheat. An overheated engine poses a dangerous threat on the road and leaves your vehicle highly-susceptible to damage.
By replacing dirty oil with clean oil, you will see a significant improvement in your gas mileage and overall performance. When you bring your vehicle to our service team, we'll make sure your engine has the most efficient oil so your vehicle can run smoothly on the road. Replacing your oil also removes any particles or debris stuck in your engine, which further enhances the overall driving ability of your Toyota vehicle.
Our service technicians at our
Toyota dealership near Modesto, CA
can perform oil changes quickly and efficiently, so you can get back on the road in no time. All you have to do is schedule a service appointment online or in-person. We're located at 2895 North Naglee Road in Tracy, CA whenever you're ready for an oil change. We look forward to seeing you soon!