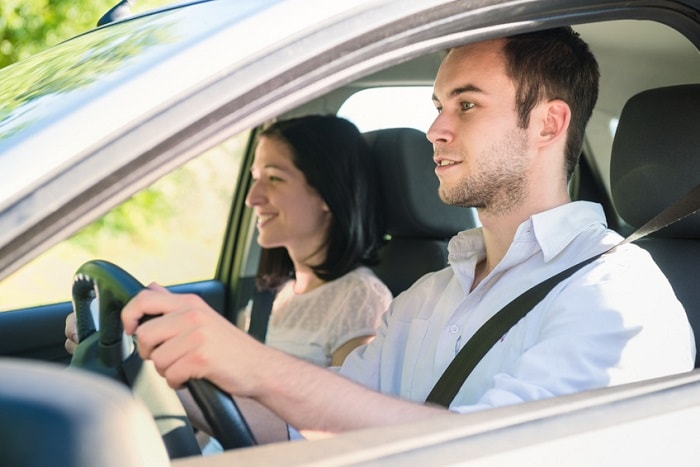 There are many tedious steps involved in purchasing a new vehicle, from getting pre-approved for financing to securing auto insurance. However, the most fun aspect of the entire process is having a look at the latest Toyota cars for sale and test driving the ones you think you may want to purchase.

Test Driving Checklist

Of course, test driving a new Toyota vehicle isn't just about the fun. It's also about determining whether this vehicle is a good fit for you and your family. Knowing that, we've put together a few tips for our Tracy Toyota customers who may be wondering what to look for during a test drive. We suggest keeping an eye on the following:
Color

– Does the color of the vehicle look as good in person as it did in pictures?

Child seats

– If you have child seats to accommodate, will the backseats of this vehicle fit them properly?

Cargo space

– How much cargo space do you need in a vehicle? Check the trunk to make sure it'll work for your needs.

Size

– One thing you want to make sure is that the vehicle will fit in your garage or your parking space, so get accurate measurements.

Acceleration

– Does the car have the pickup you're looking for when merging with highway traffic or passing a vehicle on the interstate?

Braking

– How does the brake pedal feel? Can you stop as quickly as you'd like?

Steering and handling

– Some vehicles are too stiff in their steering, while others are too loose. Try to find one that either sits in the middle or meets your needs.

Road noise

– Is the cabin quiet enough when driving at higher speeds?

Technology

– Is the infotainment system easy to use? Does it fit your needs in terms of smartphone integration?
After checking everything, you can decide which of our Toyota lease specials or financing options you'd like to consider. Toyota vehicles are known for test driving well, but you'll have to visit us here at Tracy Toyota to find that out for yourself!