Toyota Recalls Certain 2010 to 2012 Model Year Prius Vehicles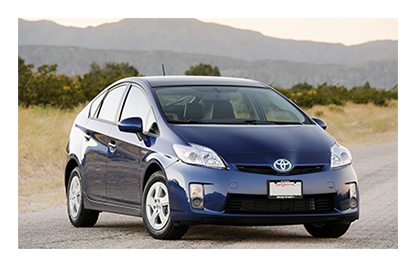 On June 28, 2016, Toyota Motor Sales, USA announced a safety recall of 482,000 Model Year  2010 - 2012 Prius; 2010 and 2012 Prius Plug-In Hybrids and 2011 and 2012 Lexus CT 200h vehicles.

These vehicles come equipped with curtain shield air bags (CSA) in the driver and passenger area roof rails with air bag inflators that may have a small crack in a weld area joining the bag's two chambers. It has been observed that this crack could grow over time, resulting in the inflator chambers separating.  If the inflator chambers separate, the CSA could partially inflate, and, in rare occasions, sections of the inflator could intrude into the interior of the vehicle.  If someone is in the vehicle at that time, they may experience an increased risk for injury.

Toyota will be notifying all known owners of the vehicles involved in this recall by first class mail. If you own one of these vehicles, Tracy Toyota can install retention brackets on your curtain shield air bag inflators to prevent any intrusion into your vehicle's interior if your inflators separate. Of course this service will be done at no cost to you.

Information about this and other Toyota automotive recalls can be found by clicking the button to the right. You will be transferred to the Toyota Recall site where you will be asked to enter your Vehicle Identification Number (VIN).

Better yet, if you have any questions about Toyota recalls, please contact our Tracy Toyota Recall Concierge, at  ctyler@tracytoyota.com (209) 839-3532.